| | | |
| --- | --- | --- |
| " | Create a new life, live your dream and unleash your might! | " |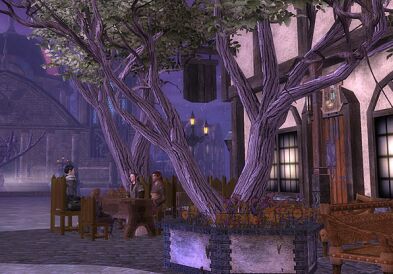 Soul Forge is one of the oldest and most popular persistent worlds on listed on Gamespy, having been active and blooming since June 2002. We have a very experienced and friendly staff and player base combined with a vast continent waiting to be explored by you and your fellow friends and adventurers. Soul Forge is available 24/7 with two mirrored NWN2 servers, so whenever you feel the urge to play, we're here for you and you are very likely to find friendly players willing to chat with you or help you out in getting started.
For many of us, players and staff alike, Soul Forge is much like a second home and an alternate reality. Whether you wish to become a great and powerful adventurer, a wealthy capitalist, or just sit around the tavern telling your tales over a hearty ale, Soul Forge offers you all these opportunities plus countless more. Because at its heart, Soul Forge is a persistent world created for every gaming type, we welcome everyone and are happy to be home to both serious role-players and skilled power gamers.
Required files
Edit
The Tool NWN2_Audolo has been developed for the task of ensuring you have the latest updates for our world. This tool will download, unzip and install all necessary files for you.
You can download the tool here: NWN2_Audolo
Just unzip it to your Neverwinter Nights2 folder (Normally C:\Program Files\Atari\Neverwinter Nights 2 ) and place a shortcut on your Desktop or in some other place.
In the case that you already own a copy of NWN2_Audolo, please add the URL
ftp://NWN2_Audolo:Soulforge4@82.198.230.62/Soulforge4.ini
to the Address Box and press "save address" button.
Select the SoulForge Address in the "Address: Ini-File" dropdown.
Press "1) Download Ini File + Check Local files" This will download a small text file with the names and URL's of all necessary files and need just a few sec.
Press "2) Download missing Files" This will download and unzip all missing files.
Your Computer is now prepared for SoulForge and you can join our world in the "PW Story" Section.
External Links
Edit
Ad blocker interference detected!
Wikia is a free-to-use site that makes money from advertising. We have a modified experience for viewers using ad blockers

Wikia is not accessible if you've made further modifications. Remove the custom ad blocker rule(s) and the page will load as expected.