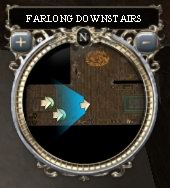 According to a Game Banshee preview, "the minimap is getting overhauled so that it works much like WoW's does, including the ability to use feats like Track and have your prey show up on the minimap itself."
This article is a stub. You can help NWN2Wiki by expanding it.

Ad blocker interference detected!
Wikia is a free-to-use site that makes money from advertising. We have a modified experience for viewers using ad blockers

Wikia is not accessible if you've made further modifications. Remove the custom ad blocker rule(s) and the page will load as expected.